Timber Purchasing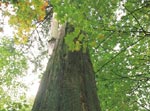 Patterson Lumber Co., Inc. is always interested in purchasing quality hardwood timber. We buy standing timber, logs, and timber land.
Because of our continuing legacy of honesty and integrity you can rest assured that we will fairly grade your timber and pay you a fair and competitive price. Our scalers are well-known for their accurate measurements.
Our foresters will work with you to help you understand the best way for us to harvest your tract of timber to maximize it's value today while minimizing renewal time until your next harvest.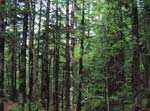 Patterson Lumber Co., Inc. is committed to increasing our production through the use of the most technologically advanced milling equipment possible to ensure that we make the most out of every log.
We are dedicated to serving you well before, during, and after your timber harvest. Give us a call today and schedule an appointment with one of our friendly staff foresters and discover why so many landowners choose to partner with Patterson Lumber Co., Inc. when it comes to managing the harvest of their timber land.
Patterson Lumber Co., Inc.
Administrative Office
Wellsboro, PA
570-724-3210
• Hardwood Lumber Manufacturers
• Custom Widths and Color Sorts
• Timber and Land Purchasing
• Forest Renewal Management
• Dry Kilns • Export

Patterson Lumber Co., Inc.
Sawmill Office
Galeton, PA
814-435-2210