Our Specialties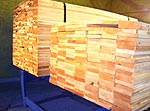 Patterson Lumber Co., Inc. is excited to offer our customers quality Northern Appalachian Hardwoods in custom width and color sorts.
We specialize in 4/4 (25.4mm) 6 inch to 10 inch width sorted lumber. We also have a great selection of veneer log species for you to personally select.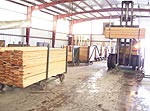 If you have a special lumber request, or need some uniquely colored, sized, or grain of hardwood, Contact us today.
Patterson Lumber Co., Inc.
Administrative Office
Wellsboro, PA
570-724-3210
• Hardwood Lumber Manufacturers
• Custom Widths and Color Sorts
• Timber and Land Purchasing
• Forest Renewal Management
• Dry Kilns • Export

Patterson Lumber Co., Inc.
Sawmill Office
Galeton, PA
814-435-2210